Indulju Relaxation Boutique
At indulju we offer a full range of relaxation services to indulge u!
Enjoy our relaxation massages
Relaxation massage differs from medical massage.  Our massages are meant to induce relaxation. 
We look forward to indulging you!!!
SERVICE MENU EFFECTIVE 2022
90 MINUTE MASSAGE ~ $125

60 MINUTE MASSAGE ~ $90

30 MINUTE MASSAGE ~ $45

4-PACK 60 MINUTE ~ $300

4-PACK - 90 MINUTE ~ $400

RELAXATION FACIAL - $85

BACK FACIAL ~ $75

SPA PEDICURE ~ $45

EXTRACTIONS ~Individual Basis

ESSENTIAL OIL ENHANCEMENT ~ $5

HOT STONES ADD-ON ~ $7

PRE-MASSAGE FOOTSOAK ~ $20

(Footsoaks will remain complimentary for a limited time)

BIKINI ~ $60

BRAZILLIAN ~ $80

HALF LEG - $45

FULL LEG ~ $80
You Are Now Entering A Stress Free Zone...
At Indulju, the only thing we ask of our customers is that you leave all of your worries, muscle soreness, stresses and fatique with us on your way out...
WE WANT YOUR STRESS - CALL TODAY TO SCHEDULE A RELAXATION MASSAGE SESSION
Indulju ~ Your Oasis Awaits
You will leave our office feeling refreshed, renewed and recharged!!
You work hard and always handle everything life throws your way...
TAKE A BREAK TODAY...
ESCAPE FROM IT ALL!!

YOU DESERVE TO BE INDULJED!!
SERVICE GUARANTEE!!
WE ARE SO SURE THAT YOU WILL THOROUGHLY ENJOY YOUR RELAXATION MASSAGE THAT IF YOU ARENT SATISFIED WITH YOUR FIRST MASSAGE, THE NEXT ONE IS ON US!!!!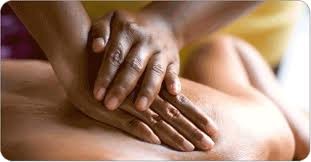 Quick Stress Reliever
Studies have shown that laughing can relieve stress! So watch this video for a quick laugh/stress reliever!!
Then, call or click on the link to the right to schedule a full hour Relaxation Massage Session with us!
Indulju Relaxation Boutique
10748 Reading Road, Evendale, Ohio
513-888-1400